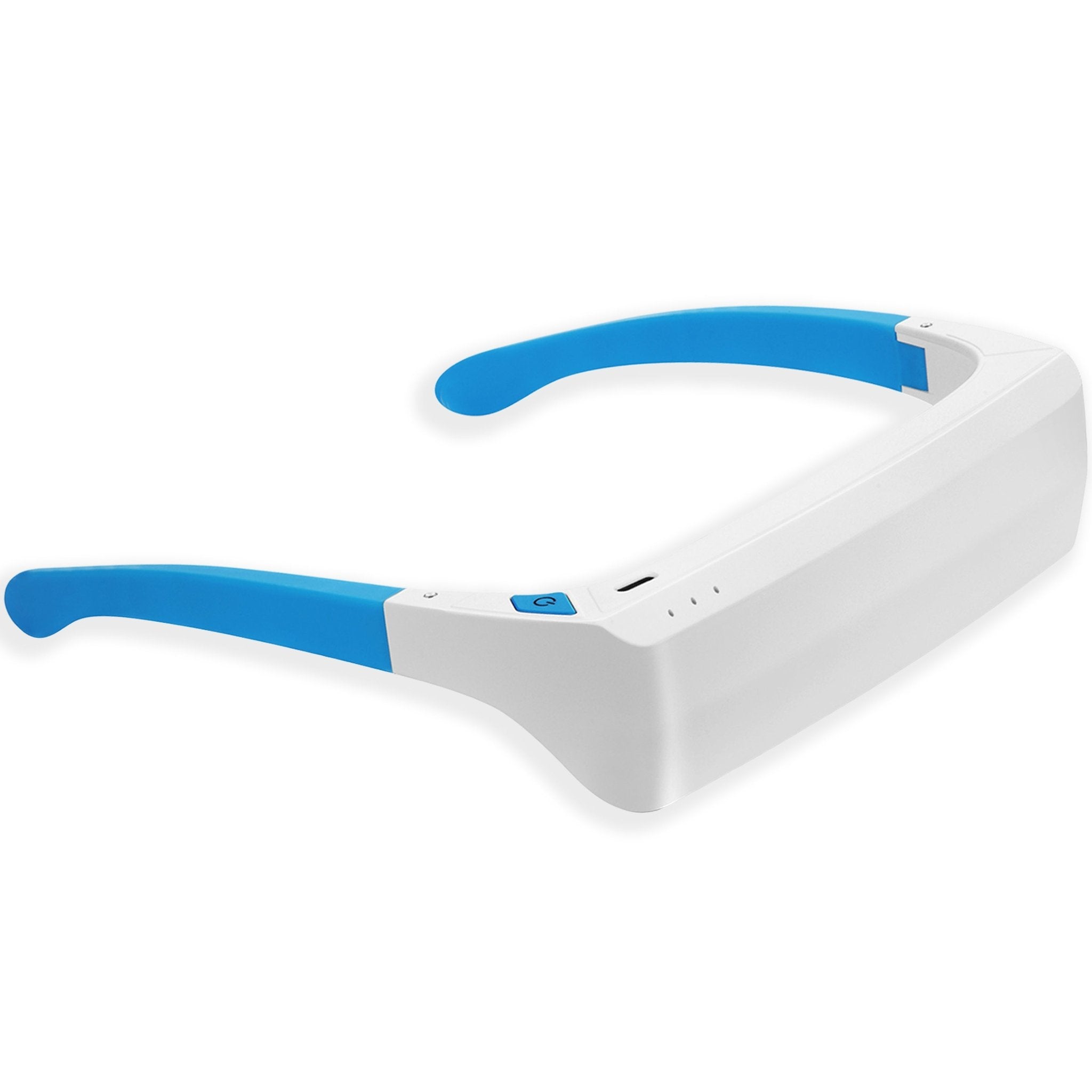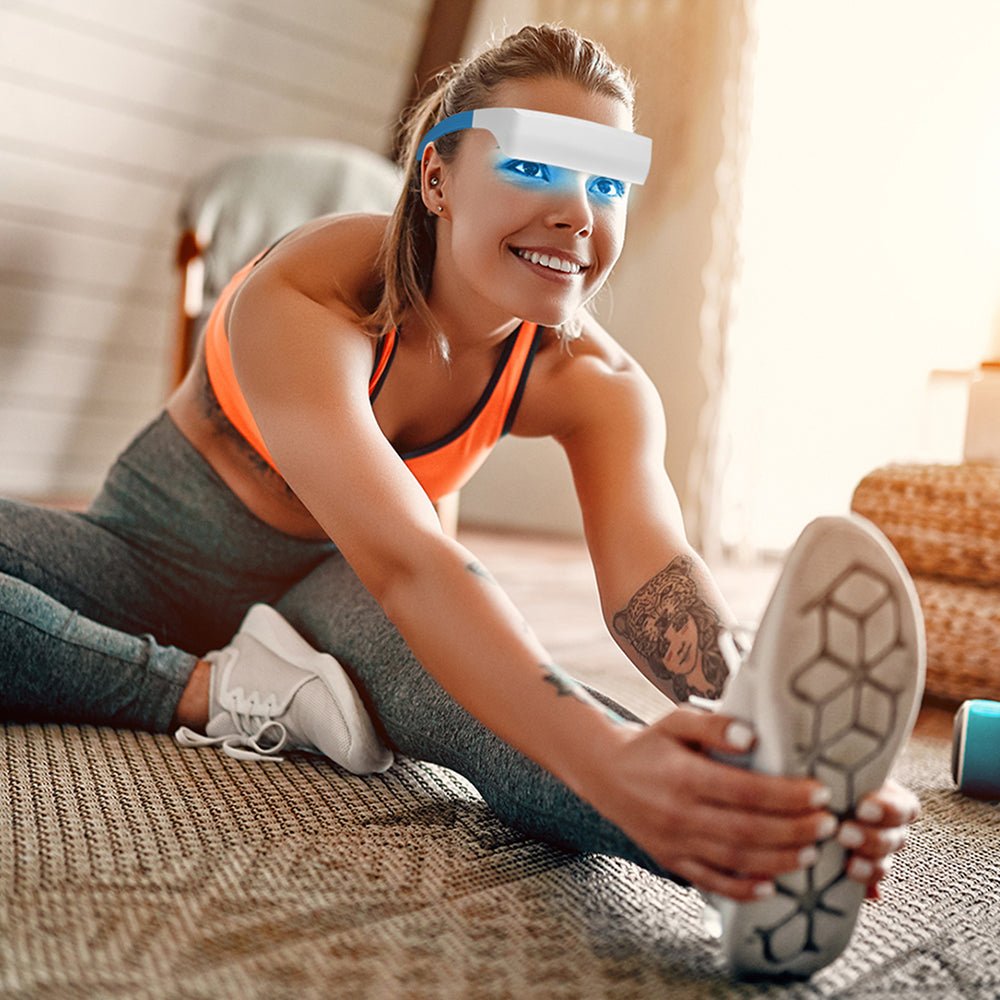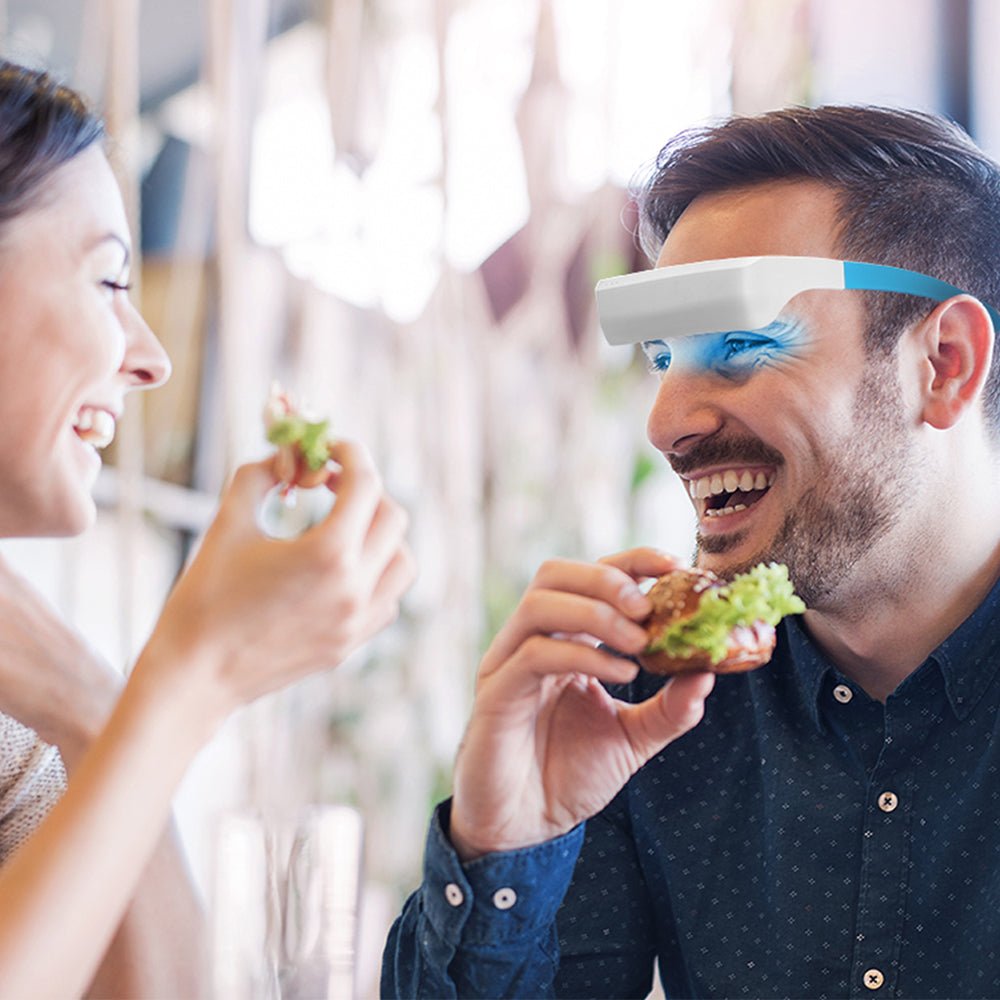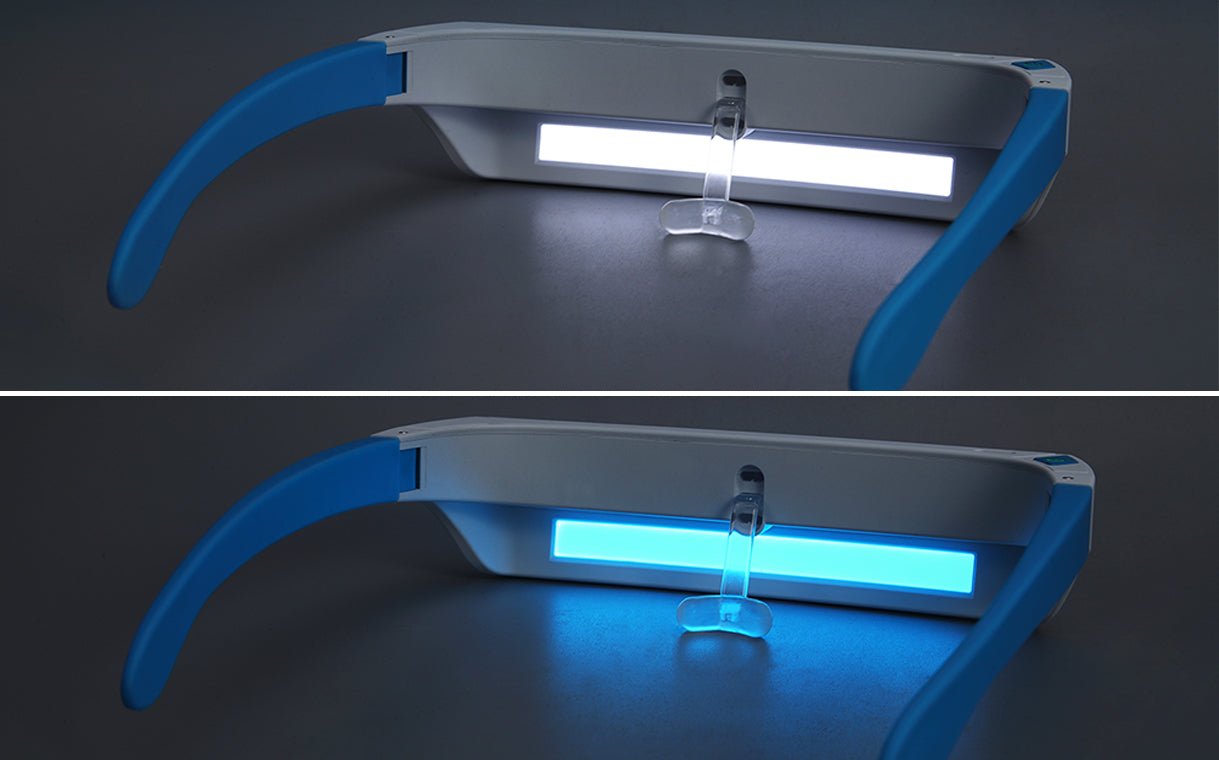 Liroma light therapy glasses 2.0
Meet Liroma's latest showpiece in the field of light therapy: the advanced light therapy glasses with a unique combination of both calming blue and white light.
---
Model: Light therapy glasses 2.0
Size: 185x165x42mm
Weight: 65g
Blue light: 480nm
White light: 470nm
10,000Lux: A study has shown that it has the same effect as a 10,000Lux daylight lamp.
Rechargeable: Yes
Charging time: 2 hours
Timer: Yes
Brightness adjustable: No
Wireless : Yes
Warranty: 1 year
Certificate: CE
Mains power: 230V – 50Hz
Improved mood.
Regulation of sleep patterns
Increasing energy and alertness
Increased productivity
Improved concentration
Relief from jet lag
Improves sleep quality.
Reduction of eye strain
Positive influence on seasonal changes
Increased vigilance during night shifts
Reducing gloom
Reducing fatigue
Use the glasses once every day for approximately 30-45 minutes. After 6-7 days you will see all your energy come back and your mood improve.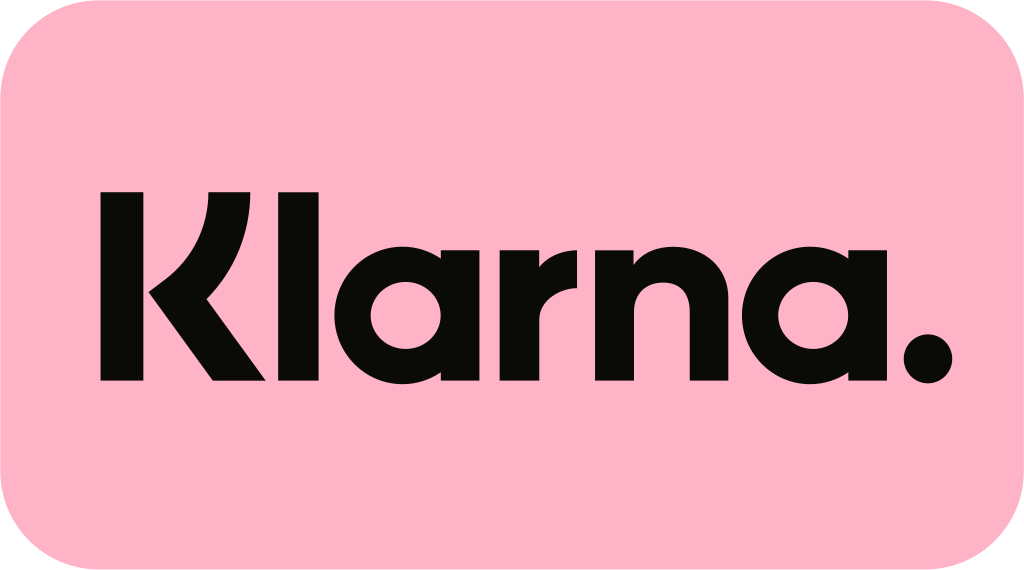 Pay later with Klarna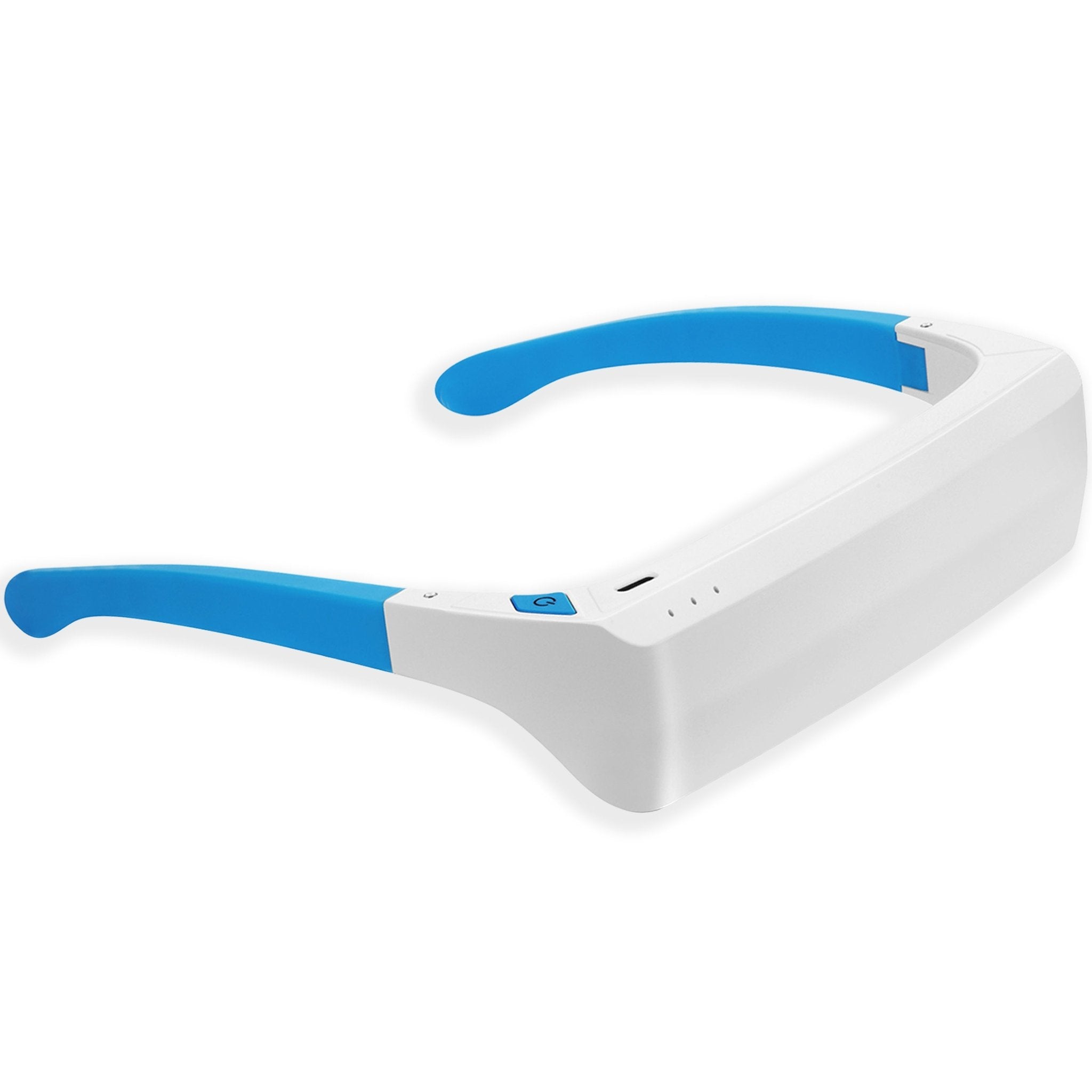 Liroma Light Therapy Glasses 2.0
Thanks to the Liroma light therapy glasses you can do your light therapy session while remaining active and light therapy is not a limitation. So you are more likely to feel the positive effects of light on your energy levels and the quality of your sleep.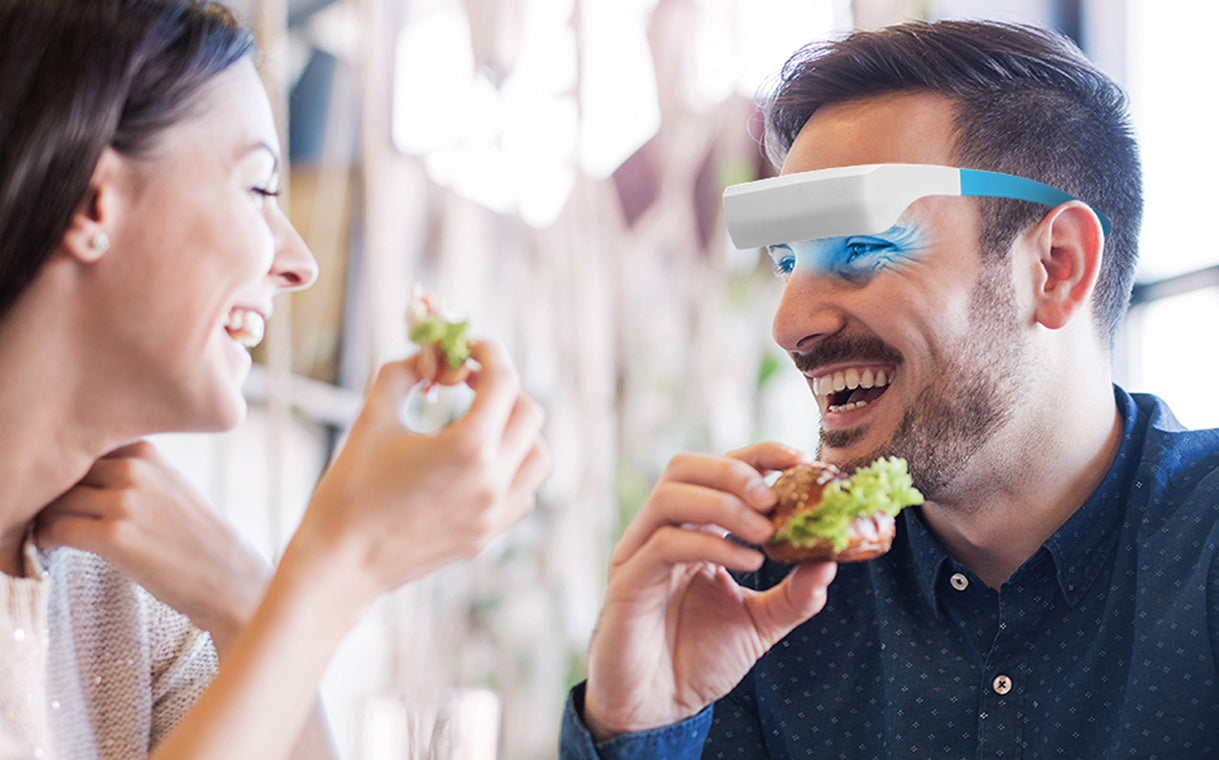 While wearing you can simply:
Preparing breakfast
Toothbrushing
Reading book
Watching television
Working behind the computer
Light training (Yoga, walking, cycling)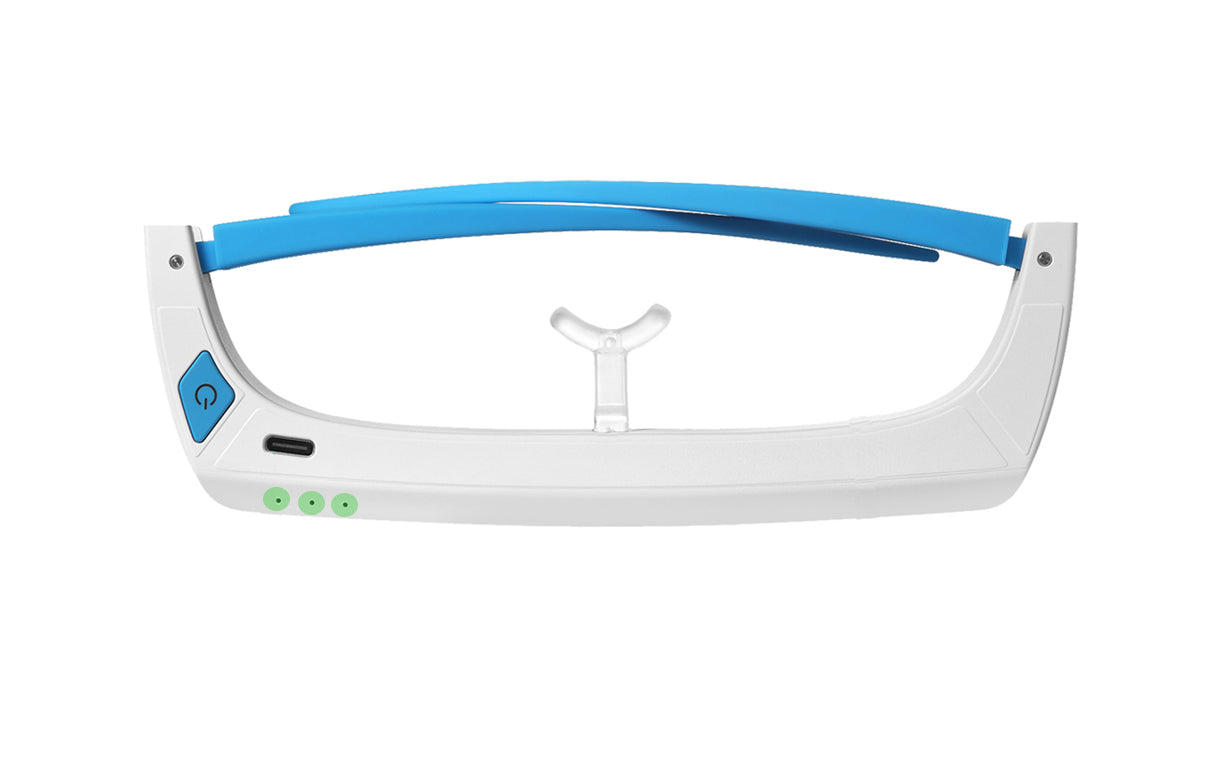 Timer
Use the light therapy glasses for 7 days, 30 minutes a day and you will be guaranteed results.
The timer is easy to set to:
15 mins
30 minutes
45 mins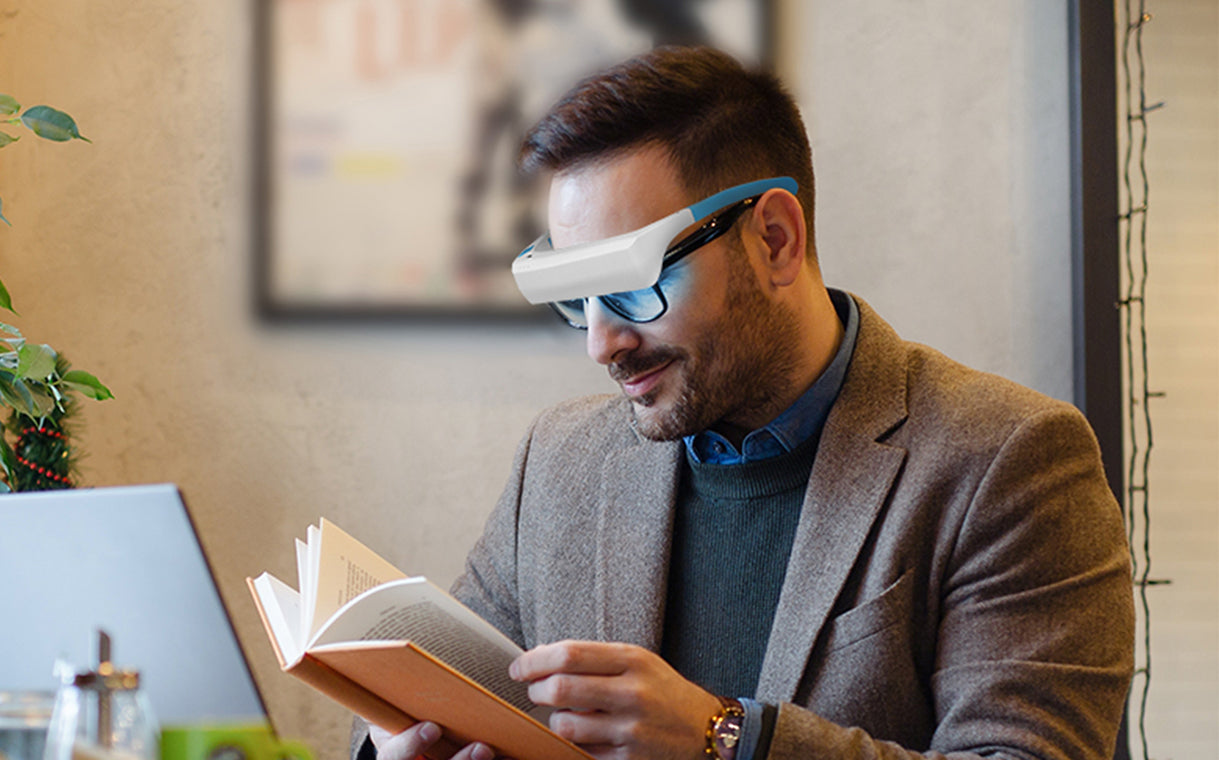 Easy to carry
If you wear glasses or contact lenses, you can use the light therapy glasses without obstructing your vision.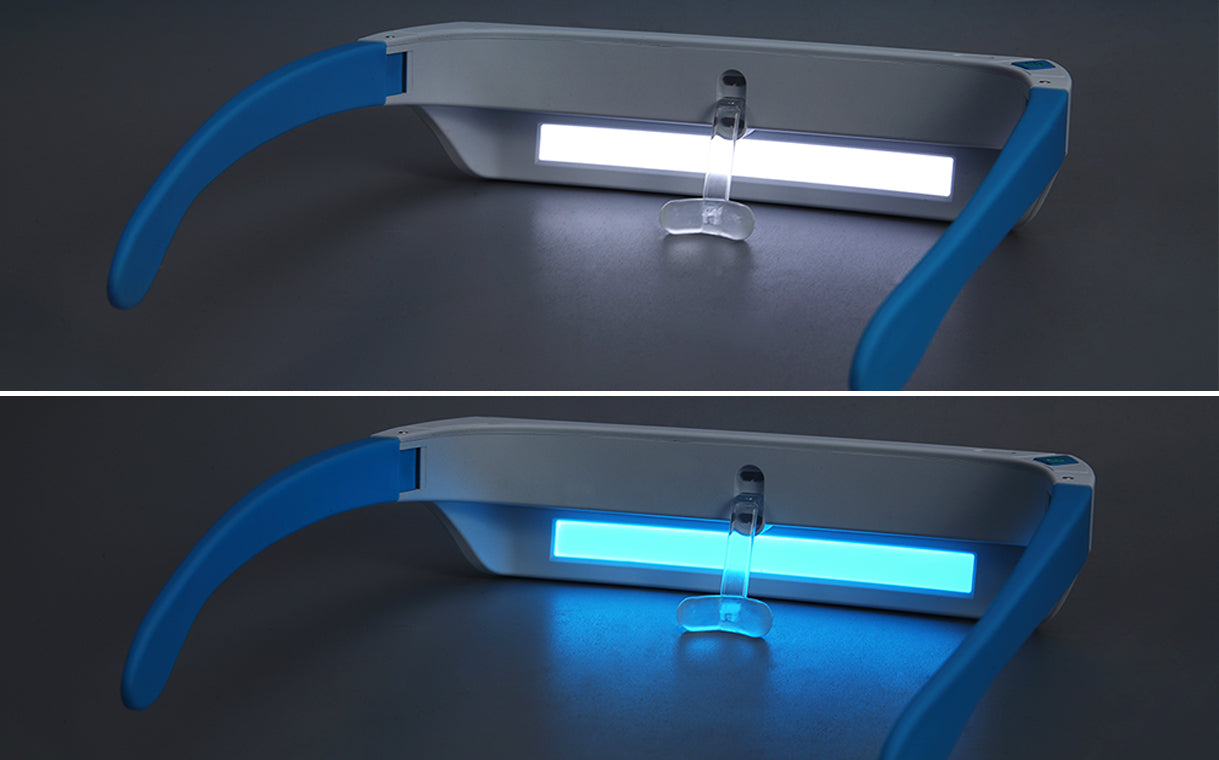 The best result
The light therapy glasses emit a safe blue light with a peak at 480nm and a white light with a peak at 470nm. This wavelength has been proven to be the most effective in inducing the body's positive response to sunlight.
Extensively tested, proven by 5000+ satisfied customers.
We are proud to say that thousands of people use Liroma infrared lamps every day. Read what they tell us here. (trust pilot)
View more reviews
The daylight lamp works very well
The daylight lamp works very well, but there were a few scratches on the screen. When I indicated this, I immediately received an email back saying that they were going to send me a replacement product! Very good handling and I am therefore very satisfied with the end product
Good functioning daylight lamp and infrared lamp
Purchased both a daylight lamp and an infrared lamp from Liroma.

Since using the daylight lamp in the morning, I notice a big difference in waking up faster. Previously I had a very tired feeling all morning, now if I sit in front of the lamp for half an hour in the morning I am much fitter afterwards.

I use the infrared lamp for physical complaints, it has happened several times that I have not had to take a painkiller because the infrared lamp provided sufficient lighting.

Very satisfied with both!
Nice daylight lamp, pleasant communication
Fine daylight lamp, certainly has an effect when used in the morning. Due to the ring-shaped design, the light shines in two directions, so that you benefit from it with two people at the same time. It's great that you can choose from 3 colors of light, the clear white light works best for us. Not a panacea for which you immediately jump out of bed bubbling with energy, but it does provide a less tired feeling and a more energetic feeling. Minus: Very short cord, which could be a bit longer.
Liroma's customer service responds quickly to emails and goes to great lengths to help you properly. I would definitely recommend this company to friends.
Delivered quickly, good product
Daylight lamp was delivered neatly packaged. After the order was placed I immediately received a confirmation and expected delivery time. Delivered within 4 days, despite Christmas and New Year's Eve in Corona times. Fine. Lamp works well.
Liroma bamboo lamp
Nice handy daylight lamp that also looks nice. Easy to operate. Many possibilities due to the different positions and colors.
Was shipped quickly and neatly packaged.
This makes me happy!
Frequently Asked Questions
What are light therapy glasses and how do they work?

Light therapy glasses are a wearable device that emits blue and white light to provide certain health benefits. The glasses use LEDs with specific wavelengths, such as 480nm for blue light and 470nm for white light, to stimulate the biological clock and potentially regulate mood, energy and sleep patterns.
What advantages do Liroma light therapy glasses offer?

The Liroma light therapy glasses are designed to help the user regulate the biological clock, improve mood, increase energy levels and adjust sleep patterns. This can be especially beneficial when combating seasonal affective disorder (SAD) or winter depression.
How long should I wear the light therapy glasses?

It is recommended to wear the light therapy glasses daily, preferably in the morning hours for 30-45 minutes. However, this may vary based on individual needs. Excessive exposure is not recommended.
How often should I use the light therapy glasses?

We recommend using the light therapy glasses once a day.
Are there any side effects associated with using the Liroma light therapy glasses?

Overall, few side effects have been reported with the use of light therapy glasses. However, some people may experience mild side effects, such as eye strain, headaches, or irritability. Consult a healthcare provider if these symptoms persist.
Can I use the light therapy glasses in combination with other treatments or medication?

It is always advisable to consult with a medical professional before using the light therapy glasses in combination with other treatments or medications. Although light therapy on its own is relatively safe, interactions can occur with certain medications or treatment plans.
Are the Liroma light therapy glasses safe for use?

Yes, the Liroma light therapy glasses have been developed with safety in mind and comply with the relevant standards and regulations.