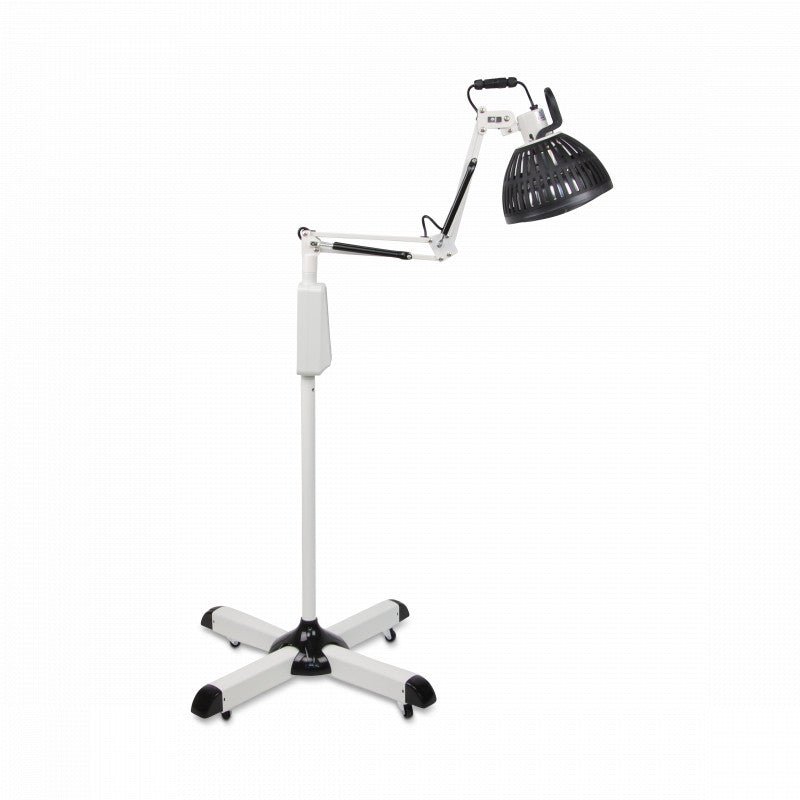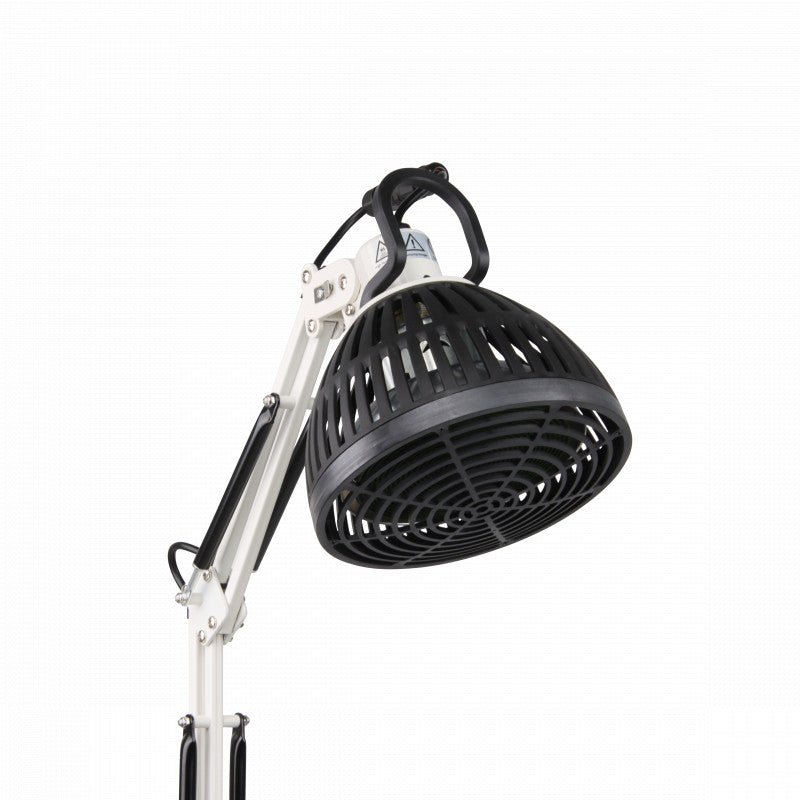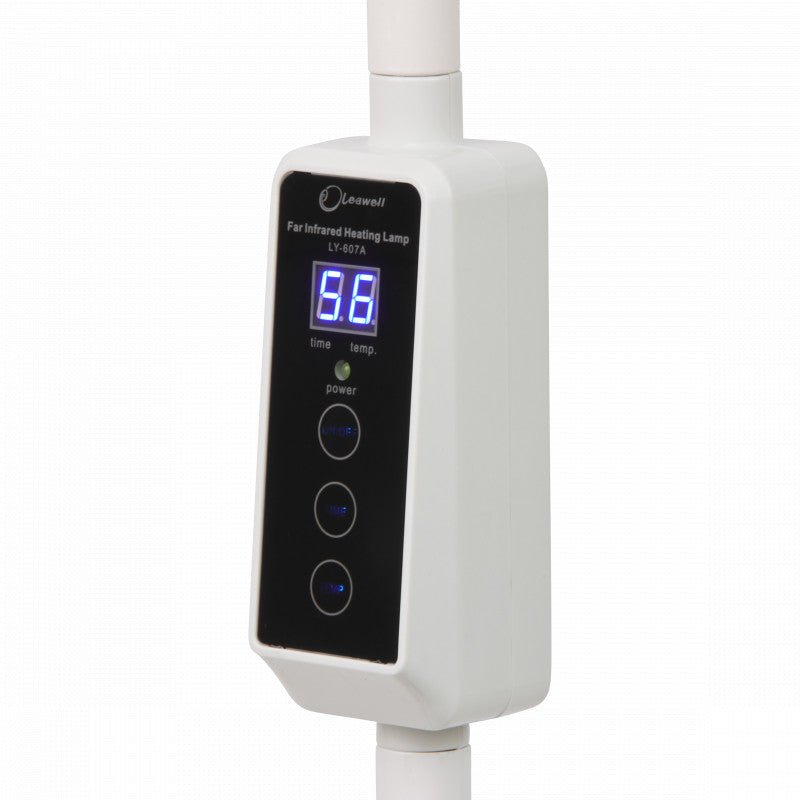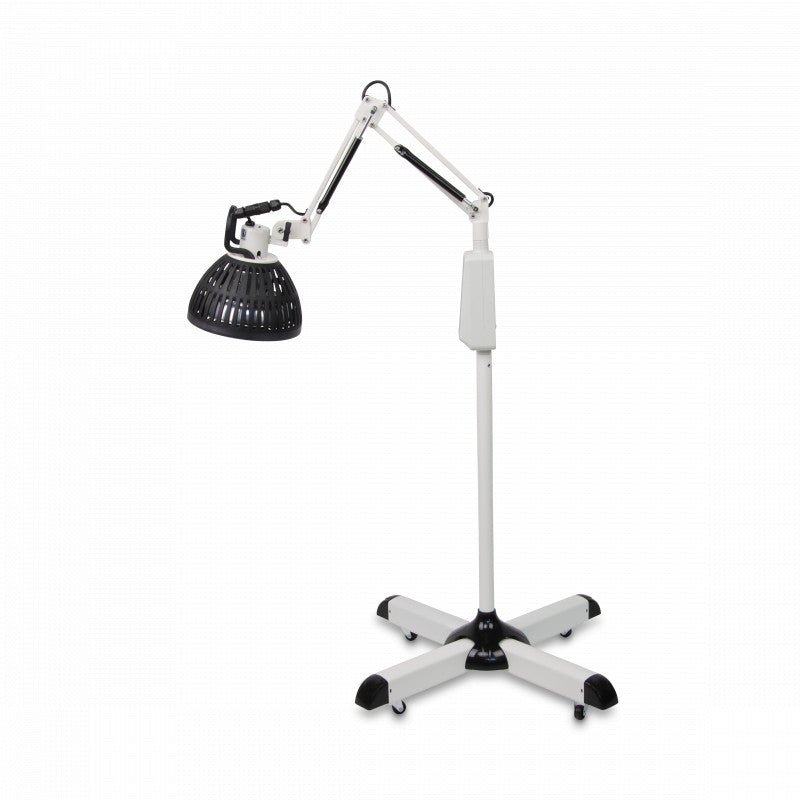 TDP lamp 607A
An important part is the mineral disc.
The mineral disc contains 33 essential minerals that are absorbed by the body when heated by the infrared lamp. This is because the wavelengths of the electromagnetic waves correspond to the bio waves of the human body.
---
Improves & stimulates body processes, such as:

Blood circulation
Metabolism: supply of building materials and removal of waste
Supply of oxygen to the tissue cells
Healing effect in, for example, inflammation and skin diseases: think of psoriasis
Detox: Expulsion of toxic substances from cells
Relieve fluid retention (oedema)
Balancing the nervous system
Improving immune system and resistance
Stimulation of hypothalamus. Hypothalamus? That is the center that controls your sleep, temperature, feeling of hunger and thirst, day and night rhythm, behavior and memory
Help develop biochemical stimuli that the body is deficient in due to illness, accident or injury.

For complaints, such as:

Pain in the body. Think of: joint pain, winter hands and feet, menstruation, migraine, muscles, frozen shoulder and sprains and bruises)
Chronic wounds and scars
Infections
Sleeping problems
Asthma and bronchitis
Skin conditions and/or diseases
Problems with bowel movements and digestion
Intestinal complaints
Stress and depression
Rheumatism (arthritis, fibromyalgia)
Wavelength: 4 wavelengths (630-660nm and 830-850nm)
Light source: Red light and NIR infrared light
Product size: 29x22.5cm
Weight: 4.2kg
Number of LED lights: 118
Wattage per bulb: 5W
Radiation (15cm): 169mw/cm2
Radiation(30cm): 137mw/cm2
Electric Field (EMF): 0.00V/M
Magnetic Field (EMF): 0.00ut
User distance: 50 – 100cm
Timer: Yes
Contents: LED infrared lamp, manual, door hanger, pulley suspension system for height determination, suspension system and goggles
Standard: Yes
Lifetime: 5000 hours
Power: 600W
Mains power: 230V 50Hz
CE certified: Yes
You can place the TDP lamp 607A on the floor. For the best effect, use the lamp at 10-15cm from the skin. Make sure the treatment lasts at least 30 minutes. It is recommended to follow a course of treatment of at least a week, 3 to 5 courses. Make sure the courses are continuous.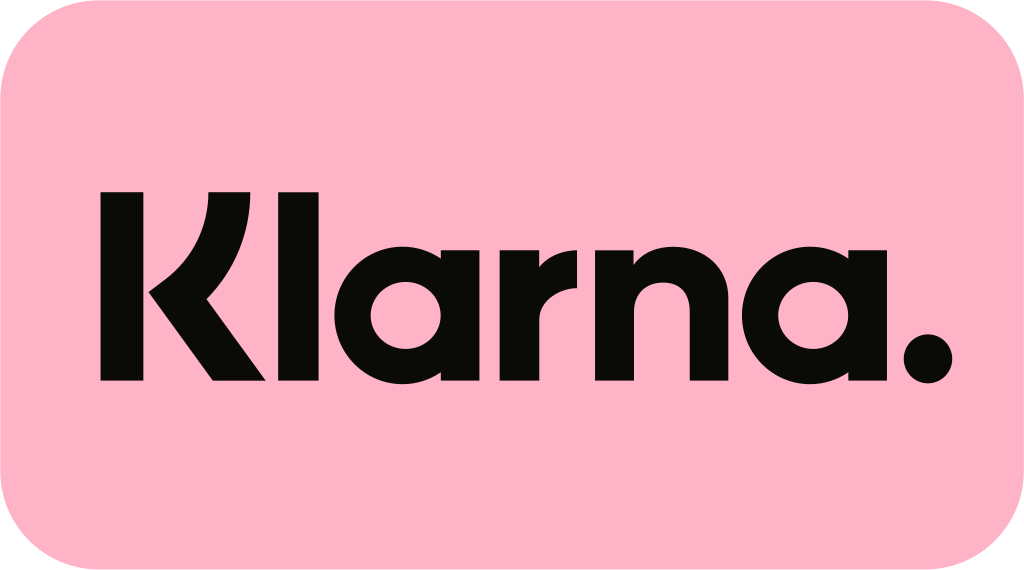 Pay later with Klarna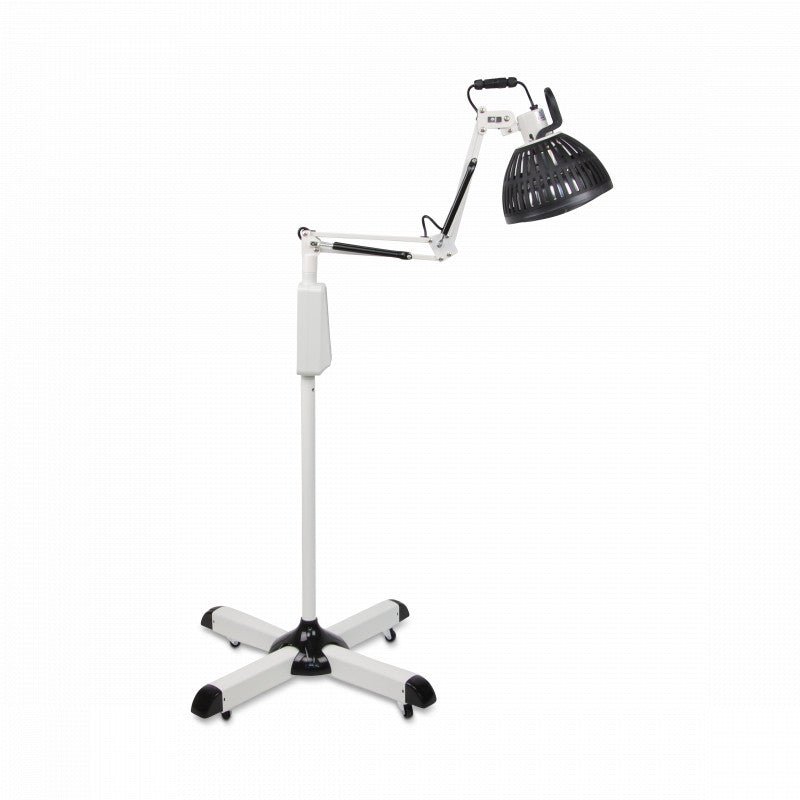 Liroma® TDP lamp 607A
A TDP lamp uses a special mineral disc containing minerals such as zeolite, tourmaline and iron oxide. When switched on, the disc emits infrared radiation, which penetrates deep into the body. This stimulates blood circulation, relaxes muscles and relieves pain. Each mineral has unique benefits, such as zeolite that absorbs toxins and tourmaline that produces negative ions for well-being. Using a TDP lamp with the right mineral disc can lead to therapeutic benefits and improvement of overall well-being.

Mineral disk
The mineral disc contains 33 essential minerals that are absorbed by the body when heated by the infrared lamp. This is because the wavelengths of the electromagnetic waves correspond to the bio waves of the human body.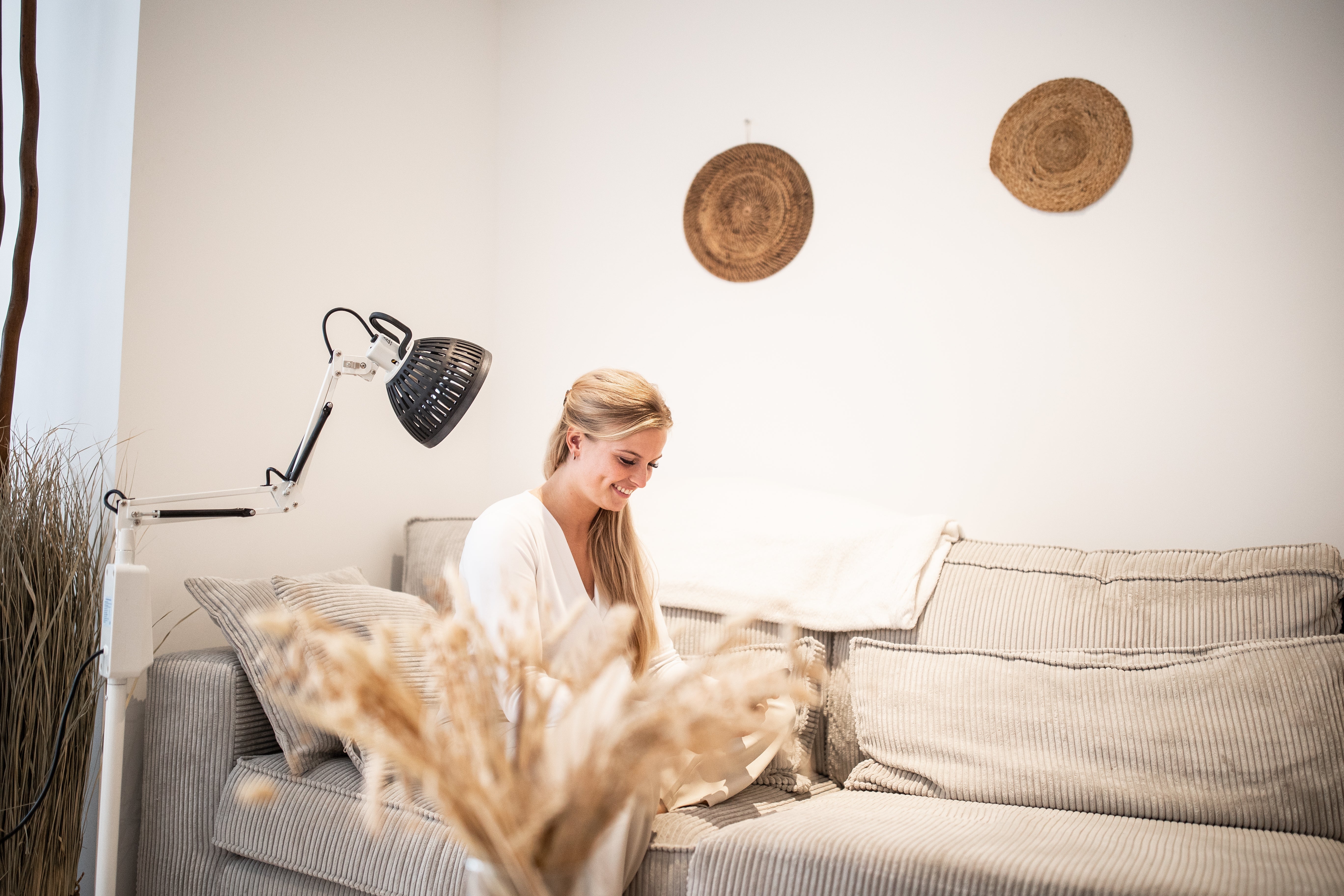 Pain relief
TDP lamps are commonly used for pain relief for muscle and joint problems such as arthritis, muscle pain, back pain, and sprains. The heat can promote blood flow, relax muscles and reduce inflammation.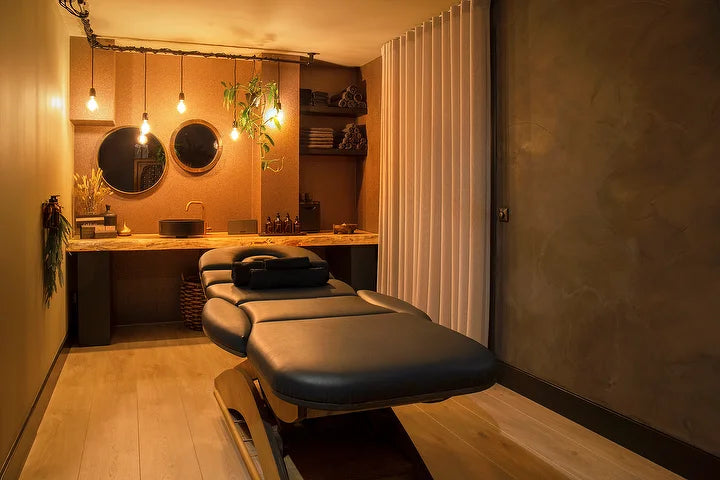 Supporting physiotherapy
TDP lamps are often used as an aid to physical therapy and rehabilitation programs as they can help enhance the effects of therapy and promote recovery.
Extensively tested, proven by 5000+ satisfied customers.
We are proud to say that thousands of people use Liroma infrared lamps every day. Read what they tell us here. (trust pilot)
View more reviews
Very satisfied
Firstly, the lamp works well beyond expectations! I have strained my back quite a bit with sports and a 12 minute session provides long lasting relief. It also makes me feel warm and relaxed. Wonderful wellness experience.
Improving something good
A super nice double-headed heat lamp. At first I had the old base which was less stable. The new chassis is much better and more stable. Am very happy with it!! Furthermore, if you have questions or comments, the company is easily accessible.
Very customer friendly
1 of the 2 packages was not delivered, but after an email about this, it was immediately sent the next day without any questions. Top!
Fast shipping
Fast shipping, good communication.
I am very satisfied with the article. I have muscle rheumatism and it is wonderful to warm my muscles under the lamps. It's almost addictive! Great article. Sturdy and easily adjustable lamps.
Great product
Super product. A huge plus is that you can change the lamps yourself if they are finished. This is in contrast to the lamps of the Philips products that you are not allowed to change yourself.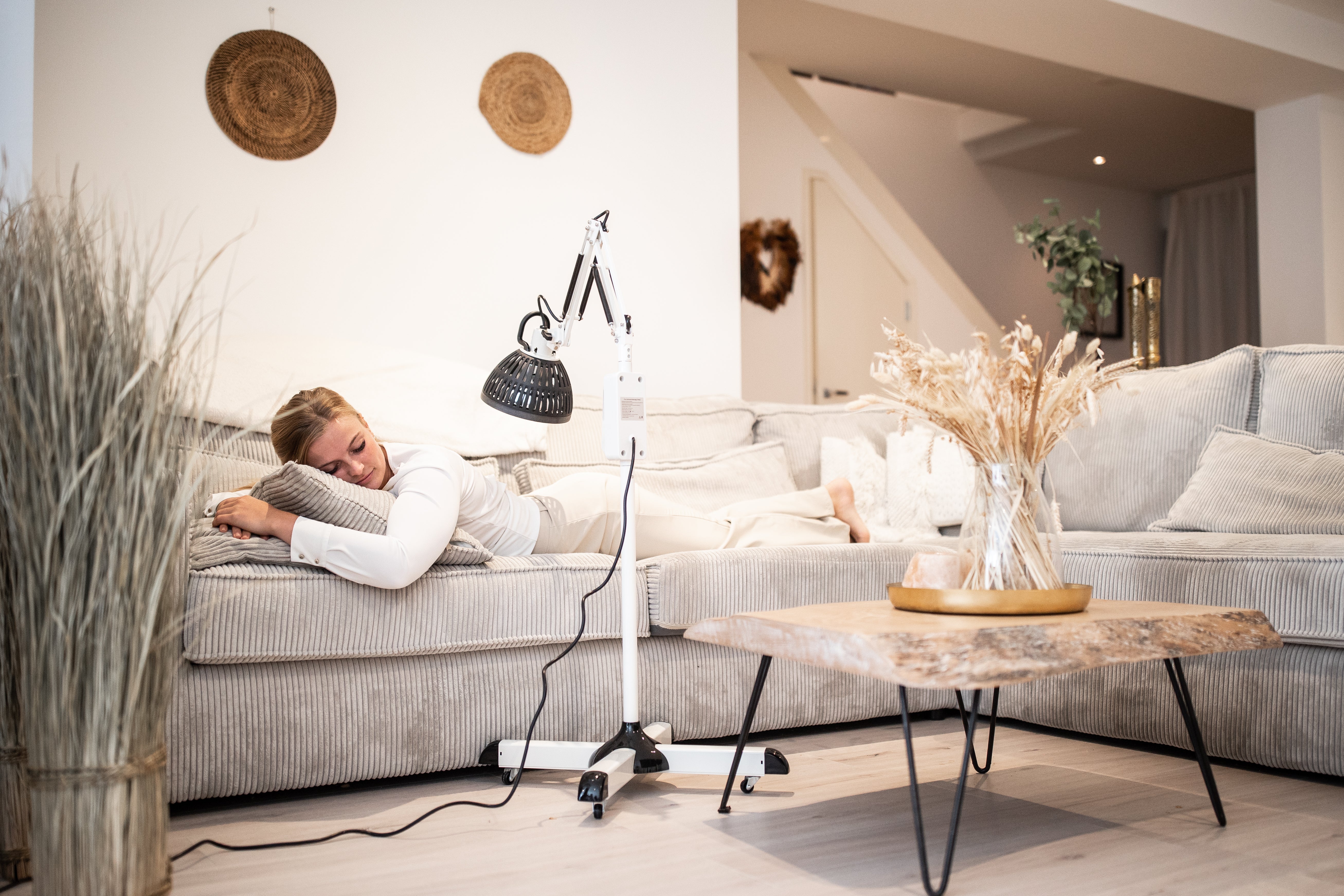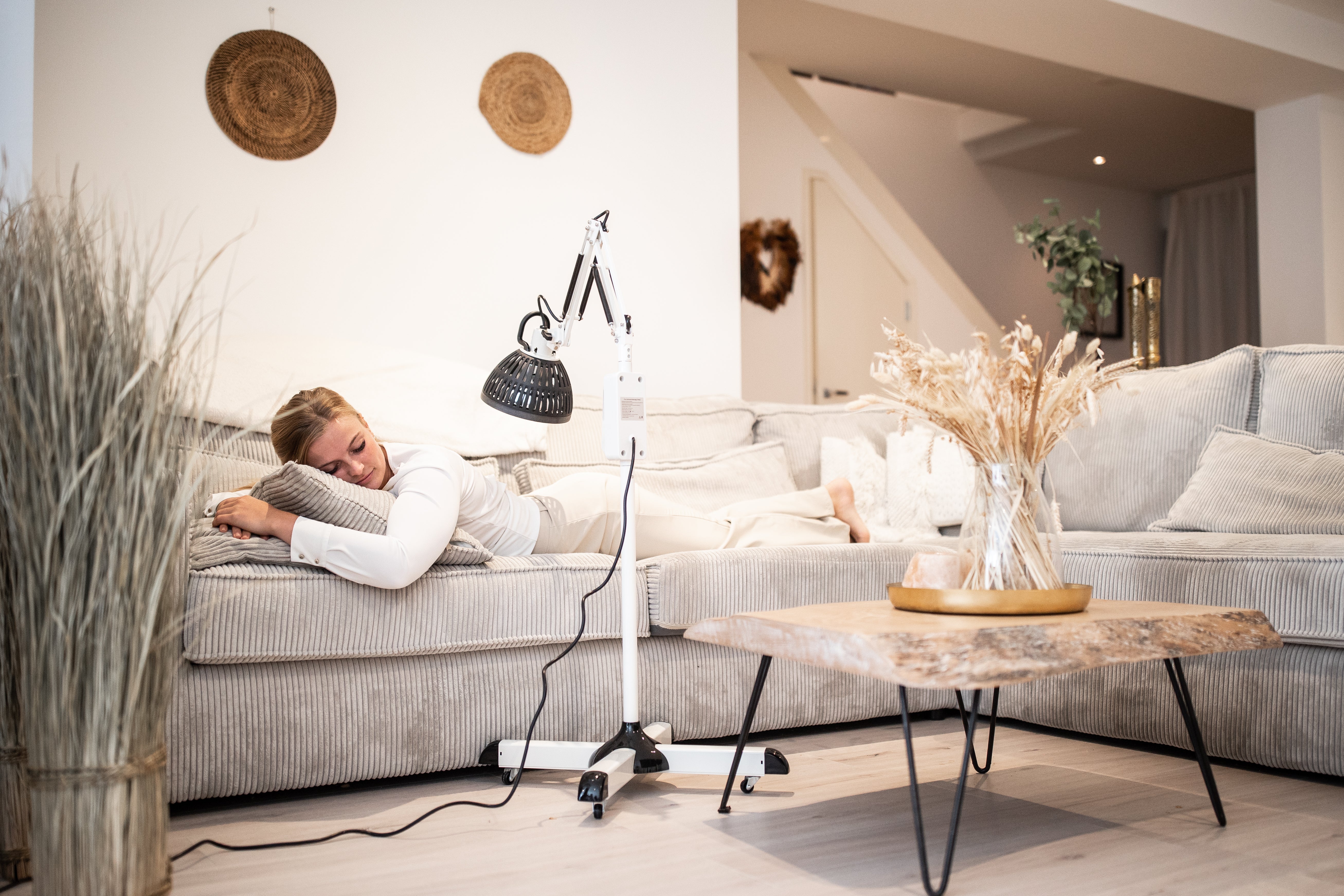 Medical device for therapeutic purposes


ERIK ABOUT FIBROMYALGIA AND INFRARED PRODUCTS
"It sounds incredible and it is! Because apart from all kinds of invasive pain intervention treatments by my Anesthesiologist and Pain Specialist in the operating room, TDP lamps have a significant pain-reducing effect"